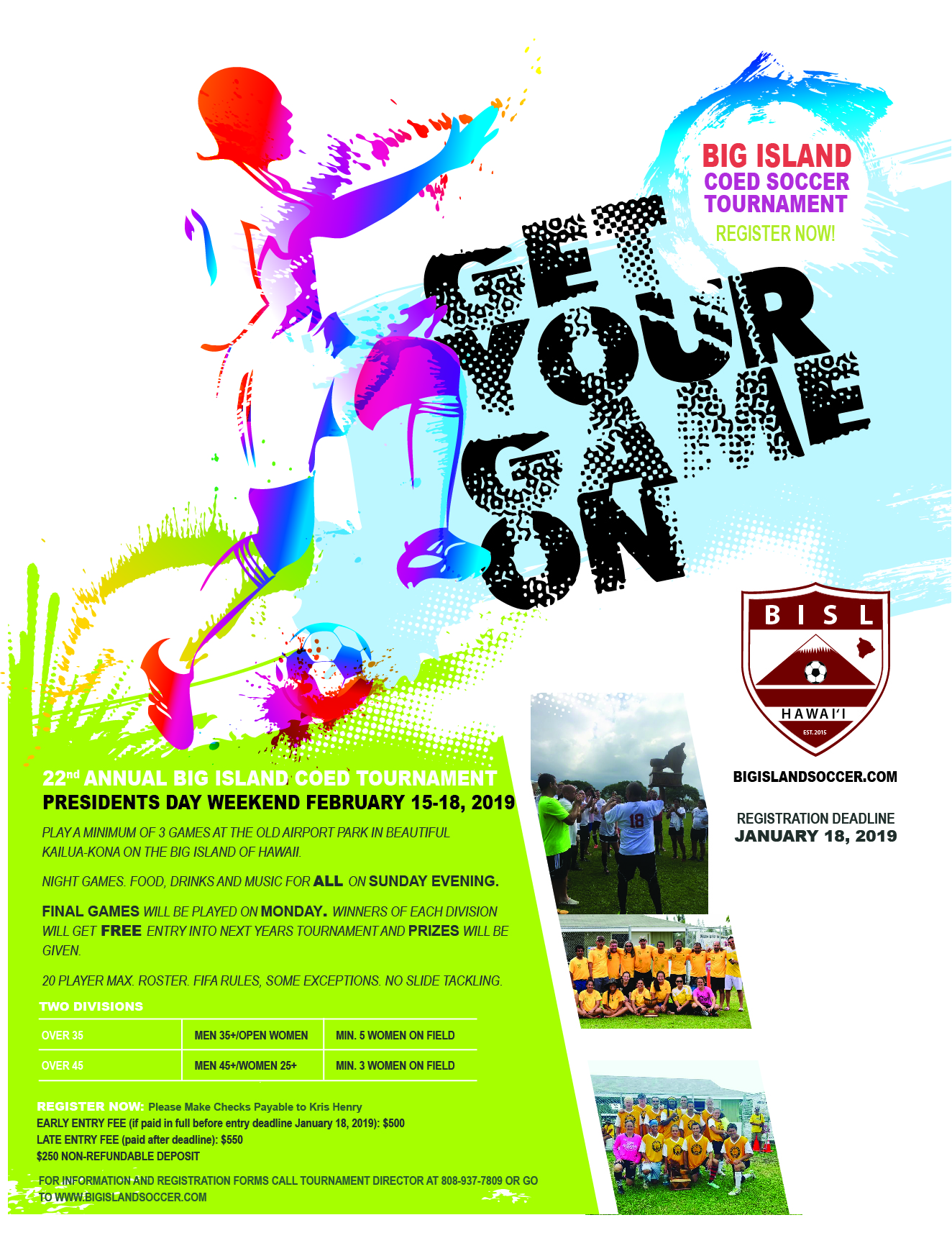 Information and Forms:
The games will adhere to FIFA rules, w/the only exceptions being
The 35+ group will have minimum of 5 women on field (includes GK)
The 45+ group will have minimum 3 women age 25+ on field (includes GK)
If a team is short 1 woman, they must play w/ 10 players.
No slide tackling
Unlimited substitutions when ball is out of play at throw-ins and free kicks, on your own ball possession, and when other team is subbing.
3 points awarded for a win, 1 point for a tie
Upon conclusion of Sunday's games, ranking of teams will be determined for Championship and 3rd place games on Monday. In the case of a tie in points accrued, it will go 1. Head to head

This year we are considering having an awards party on Monday w/ food and music to make the Final day more fun.


Feel free to Kris Henry at anytime via cell or email if you have any questions. I look forward to seeing you all and hopefully some new faces too.
2019 BISL Coed Tournament Registration Form, Roster Form and Waiver:
2017 BISL Coed Tournament Over 35 Champions-
Kona Crush

2017 BISL Coed Tournament Over 45 Champions-
Kona FC